Autumn
April 2017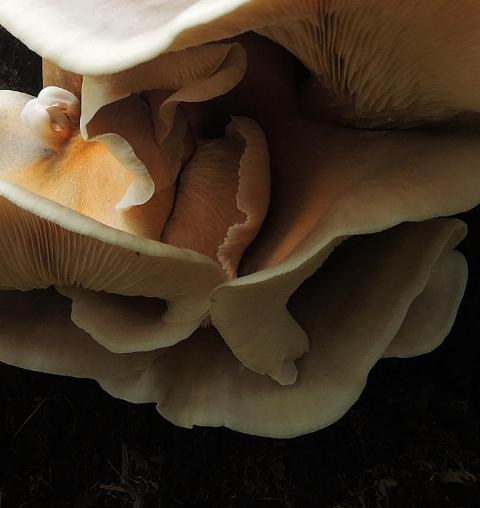 &

more beauties
---
Have you tried my blog?

Like oysters to some,

and like

oysters

to others.

—Tickle your tastebuds— A skeleton in my closet That memento mori: The big picture and little things
---
"I hate
quotations. "
- Ralph Waldo Emerson
---
"Bees are hunting wasps which have become vegetarians."

– Christopher O'Toole, Bees: A Natural History "Mostly, I just like the easier way of the learning, like on a piece of paper when it's right in front of you." – "Jacob", a fifth grader, "Tech giants battle for classrooms in Amish country", PBS Newshour, 13 March 2015

"Your music says a lot about you. so do your headphones."

– ad for headphones "I have begun to appreciate the subtleties of a slug's life." – Gillian Coates, "Trail of mystery" answer, The Last Word, New Scientist

, 7 Feb 2015

"As you will discover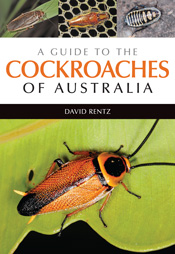 in the pages of this book, the diversity and beauty of Australian cockroaches – or blattodeans – speaks for itself."

-

David Rentz, A Guide to the Cockroaches of Australia

"The EU would be of more use if it would stop faffing around with things like the 4th Money Laundering Directive and standardise kissing at work."

-

comment by 'SmallPaul' to "Kissing Business Acquaintances, X, XXX or XXXXX?" by B.R., The Economist

"I think most scientists can talk about what they're doing and why it's important if you let them. But I think most journalists don't give them that chance. They think scientists are these weird, geeky people. And kids have the role models that the press promotes. I heard that the No. 1 role model in the world is Beyonce — give me a break. If that's true, we're in the most shallow end of the pool."

-

Bob Knight

"Researching popular claims about the differences between male and female brains is not good for the blood pressure. The sheer audacity of the overinterpretations and misinformation is startling."

-

Cordelia Fine, Delusions of Gender: The Real Science Behind Sex Differences

"Posters have to be sharp, attractive and to the point, as well as exploiting ancient prejudices."

– Tony Husband, Propaganda: Truth and lies in wartime

"You might have to wait two years to buy a new Hermes Birkin bag starting at $15,000, but you can come to our site today and get it for a saving of $5000."

-

founder of website selling "castoffs of other couture devotees, Sydney Morning Herald, 9 June 2014

"Human ethics and art are not a zero-sum equation."

– Rachen Edidin, "Just so we're clear", Postcards from Space

"Baltimore is a rewarding place to hunt for traces of the middle ages."

– Jeff Sypeck, "Safe were the folk words of truth would upset", Quid Plura

"The thing about nurb food, it was still alive right up until you chewed it up, like fruit is."

– Rudy Rucker, The Big Aha

"Animals and plants are the least part of life."

– Nicholas P. Money, The Amoeba in the Room: Lives of the Microbes

"I think my subconscious must have a high I.Q."

– Gallegher, in "Time Locker", Robots Have No Tails) by Henry Kuttner

"Visit tankmuseum.org for all of your tank memorabilia needs."

—

advertorial for The Tank Museum (an excellent museum, but it's sad that they had to put Willy in a stockade)

"We have a perfect cuisine and the problem is how to streamline the production of foods of a higher quality than our immediate competitors including McDonald's may offer."

–

Vladimir Putin

"The answer to a book one doesn't like is another book, not a ban, or legal action, or physical intimidation."

–

Ramachandra Guha

"Becoming food is the final stage of living matter. Some are privileged to a delay of the foreshadowed end. They gain lifetime by being preserved. But a chosen few turn into objects and will never be crunched between the teeth of any other living matter.They live anonymous, comatose lives in the hidden food department of a museum."

–

Linda Roodenburg, Unidentified Fermented Objects, in Proceedings of the Oxford Symposium on Food and Cookery 2010 (I highly recommend the book) When I read …that most, if not all, of the global strategic maple syrup reserve had been stolen, my first response was not to fear for North America's waffles or pancakes, but rather to wonder at the very existence of such a reserve.
– Nicola Twilley, Syrup Stockpiles, Wine Lakes, Butter Mountains, and Other Strategic Food Reserves, Edible Geography

Let it roast indifferent long.

– "Joan", cookbook writer of the 1600s, quoted in Taste: The Story of Britain through its Cooking by Kate Colquhoun

Why should a word in a recipe be less important than a word in a novel? One can lead to physical indigestion, the other to mental.

– Julian Barnes, The Pedant in the Kitchen Last I called by, Muntjac was roasting in the oven, surfaces brimming with mushrooms gathered, some dried, a hoard: Shaggy Parasols; Chanterelles, orange and sweet-apricot-scented; something blue. Another fellow appeared a basket in his hand large to gather wood, in it full – Penny-Buns, Ceps, plentiful as a baker's.

-

Olivia Heal, Notes: On Forage, Mushrooms and the Noma Cookbook

Emma lent me a crochet hook so I made many octopi. Several were worn as fascinators and all have found good homes."

-

Kathleen Jennings, here

In the art of postmodernists hedonistic motives are rare; they are basically non-existent in installations and video art projects of recent years. As a kind of postmodernist response, with its intrinsic underlying irony, to the theme of oriental hedonism one can consider the part of a photo-collage diptych inspired by the verses of I. Brodskiy, "We lived in a city the color of petrified vodka".

-

Akbar Khakimov,

Hedonism in Contemporary Art

, San'at,

(

The magazine was created in accordance with the Decree of the Cabinet of Ministers of Uzbekistan 'About the Academy of Arts of Uzbekistan' "

)

"Like a couple at an okay party, who turn up late and spice things up: the horseradish [in a Bloody Mary] makes your sinuses fizz, the celery leaves tickle your cheeks, and and stalk, with the runnels of tomato juice in its furrows, makes an ideal instrument of emphasis in drunken conversation."

- Niki Segnit, The flavour Thesaurus

I cannot and will not cut my conscience to fit this year's fashions.

- Lillian Hellman, in testimony before the US House Committee to Investigate Un-American Activities, 1952

More

in The Cellar

ØØØ
---
Anna Tambour stories that can be read online:
The Oyster and Alice O.
The Dog Who Wished He'd Never Heard of Lovecraft
Stories & poems in the HMS Beagle: BioMedNet archive
Temptation of the Seven Scientists
The Emperor's Backscratcher
Travels with Robert Louis Stevenson in the Cé
vennes
The Wages of Food-Play
Klokwerk's Heart
Me-Too
---
& Try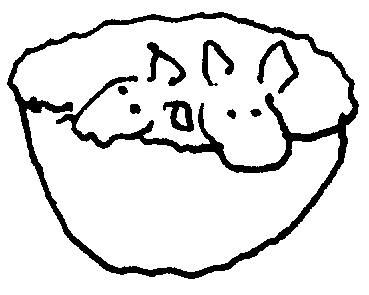 Bowl of Critters
an occasional snack
---
Now serving:
The adventures of discovering the ellemehnopee
Skin, Fiction, Mushrooms, & Progress
Out-of-the-box Serving Suggestion
The Mary Quant Jelly Thing & other surprises from the sea
And in
Heliotrope Magazine
A long poem
Succession At Quandong Creek

---
---
In memoriam

Asher E. Treat
(1907 - 2004)
"Actually, Asher was an excellent dinner companion. Anybody who wears a loupe around his neck at dinner, and tells you how he finally trained his box turtle Mabel to listen to his commands (after 35 years), or sent small boys out to catch bats, and then explain how mites can only live in the left ear (right ear in the old world) of moths to evade the bats, or who would build a mammoth box kite and fly it half a mile high off Cobble, or who would play his French horn so that you'd hear it across the valley, Anybody like that makes an excellent dinner companion."
- Edward Perkins,
in a letter to A.T.
— A little Treat —
" The lepidopterist who seeks an easy introduction to the Astigmata had best leave his collection and visit the nearest cheese shop. "
---
Home of
The Society for Prevention of Cruelty to Bulwer-Lytton
a place of compassion in a cruel world
---

Anna Tambour currently
lives in the Australian bush with
a large family of other species,
including one man.
(Rosie, the beauty in the picture above, died on the 19th of January, 2006. Her tributes are firstly this, and then this.)
I really hate the imperative to be an image (why can't people worship my Word?) but since I've lost this dogfight, here's a current image for Creative Commons use: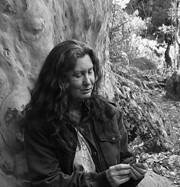 Bomaderry Creek, 2013
---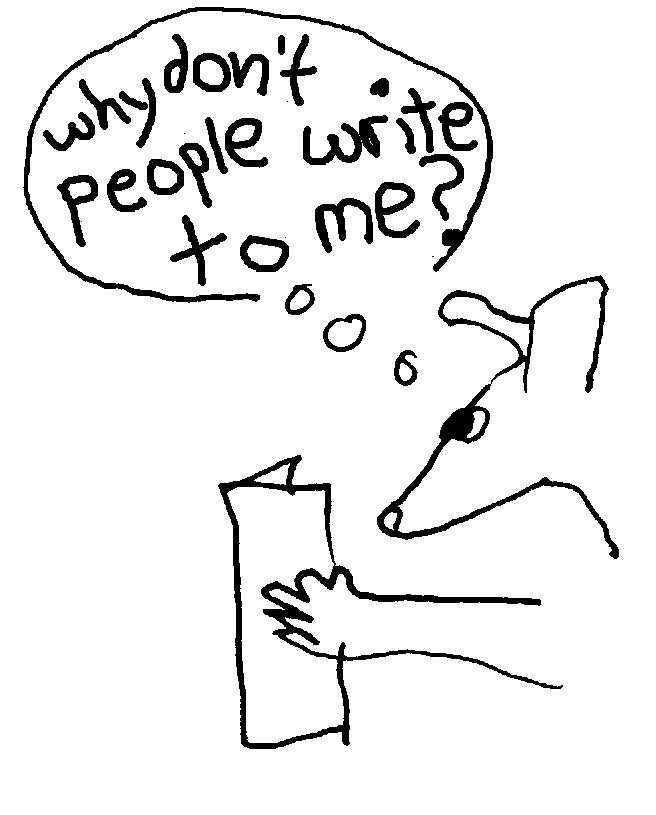 anna_tambour at
yahoo.com
---
Some Seasoned Preserves
Spring
October 2015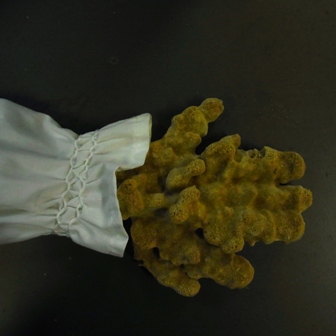 Hand across the sea
---
Late winter
August 2015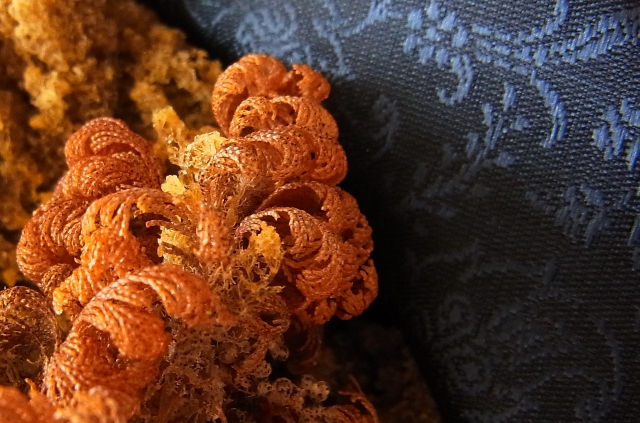 When silk isn't silk
---
Early winter
May 2015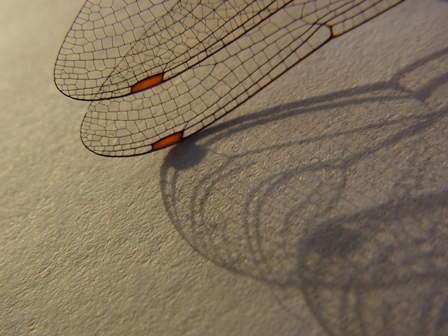 Dragonfly wings
---
Early Summer
December 2014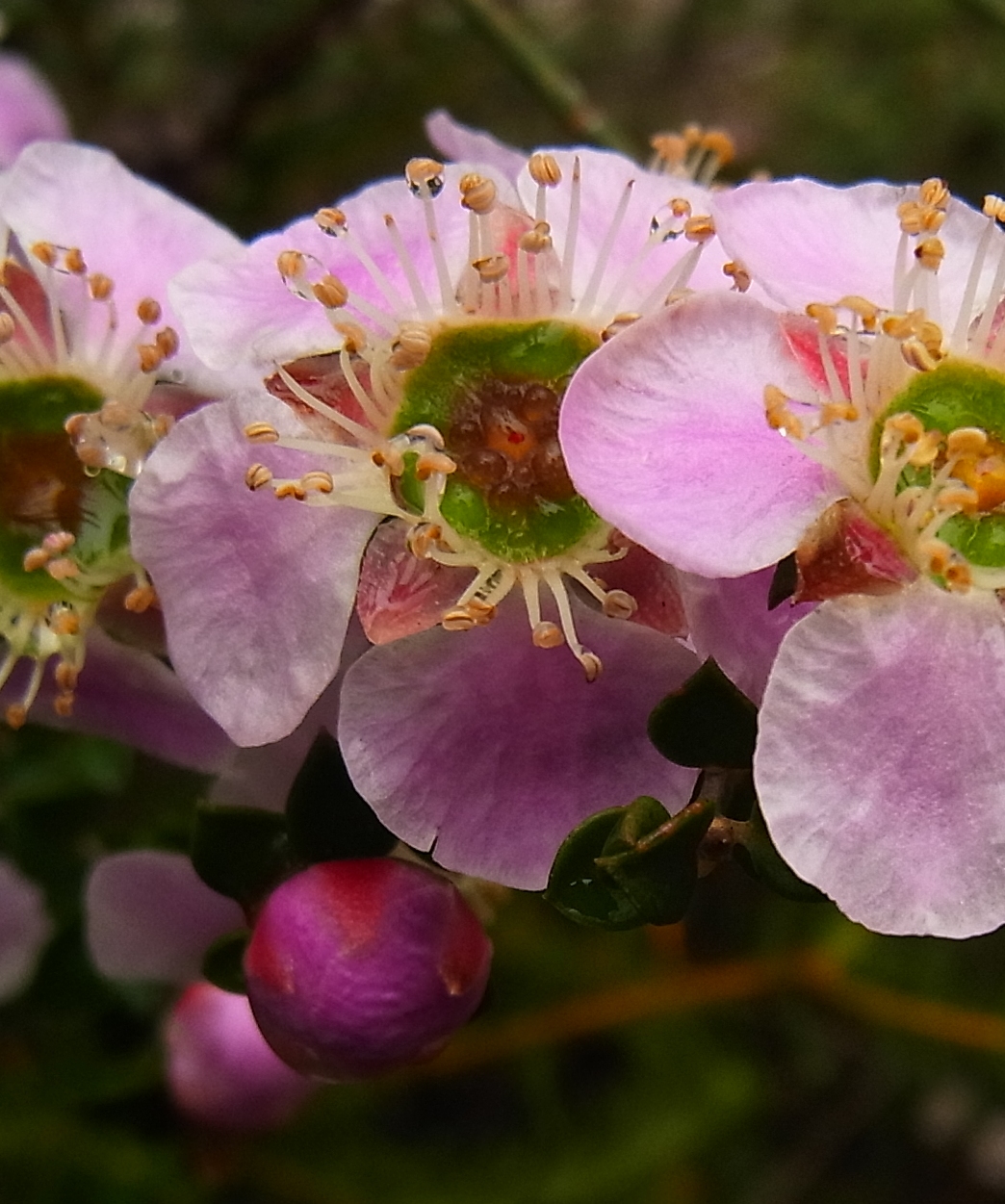 The most haikuable tea tree
---
Spring
November 2014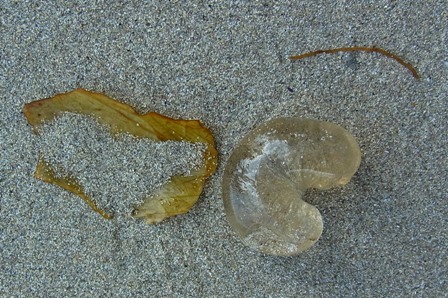 What doesn't kill you makes you curiouser
---
Late Summer
February 2014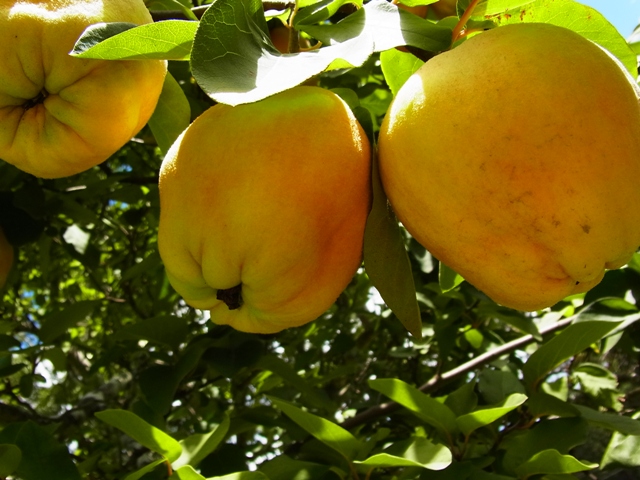 The Smyrnas ripen
---
Spring
October 2013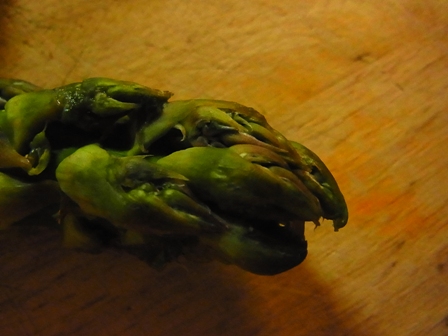 Bessie
---
Winter
August 2012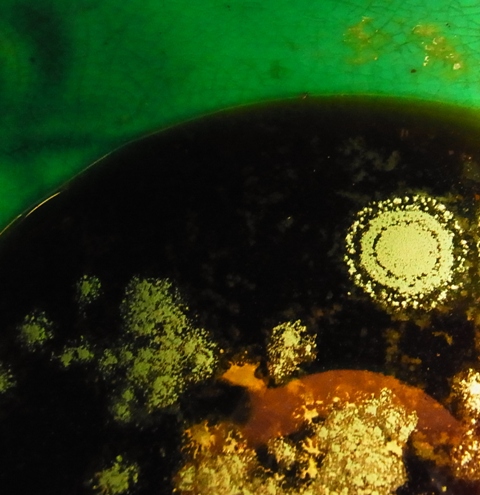 Tea moulds conviviate in a crazed pot.
---
Autumn
March 2011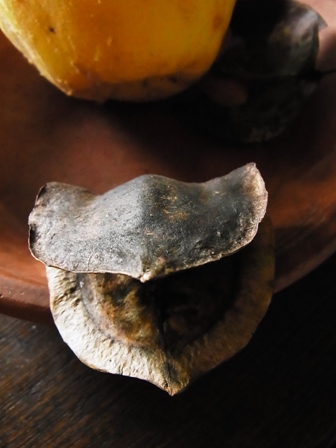 ---
Summer
December 2011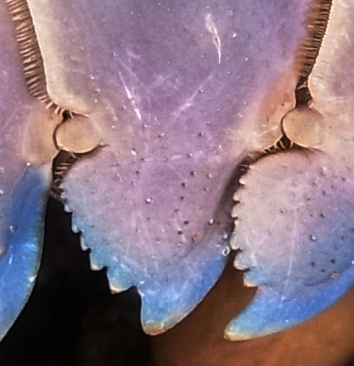 another
Magnificent Insignificant
---
Spring
October 2011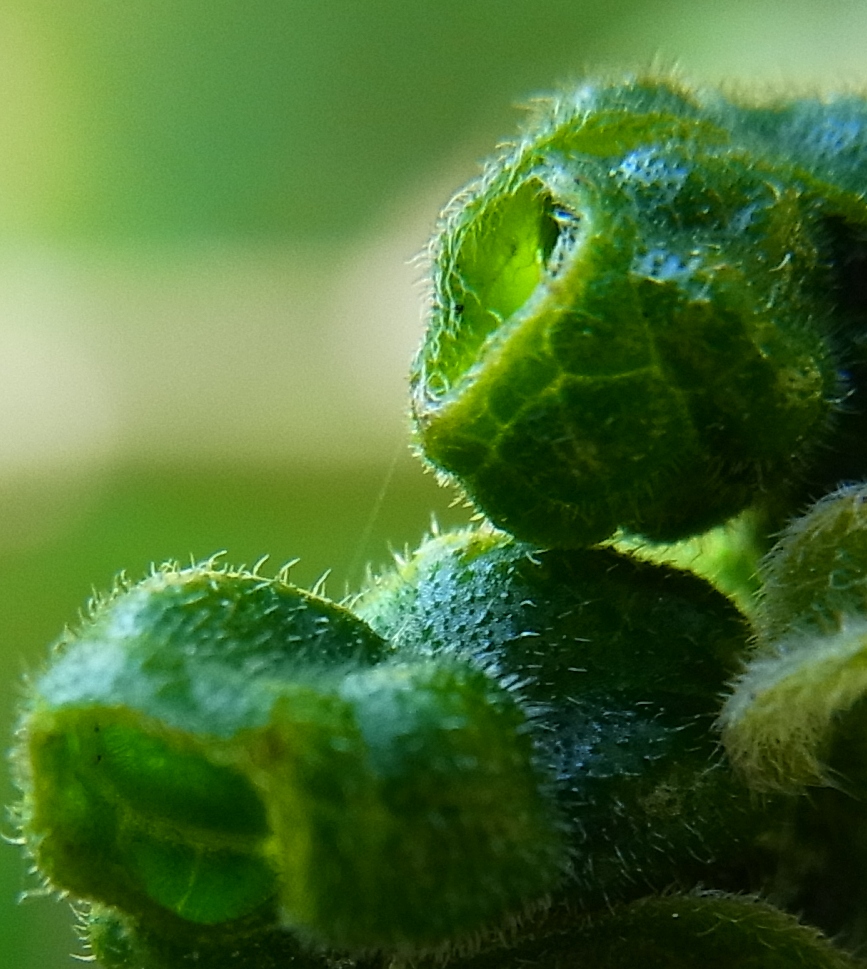 "Native peach"

Trema tomentosa showing leaf curl that could be caused by a virus, though "peach" is caused by a delusion
---
winter
July 2011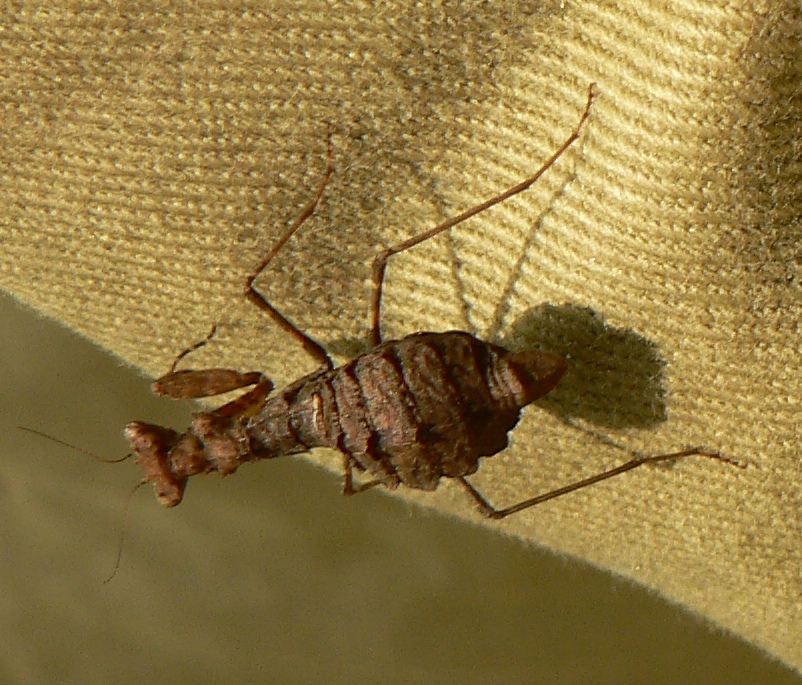 An oddly exhibitionistic mantis
---
Summer
January 2009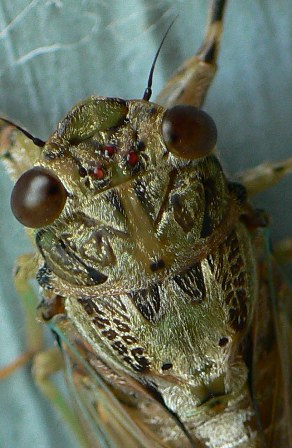 Fresh from the ground, a cicada
If we had been made in the image of Cicada, what price gold and rubies?
26 April 2017
"Joy"
a short story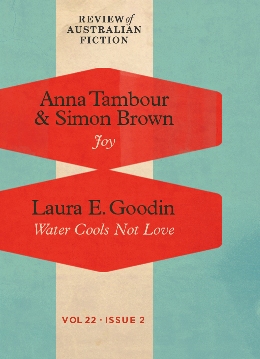 Review of Australian Fiction
Volume 22, Issue 2 featuring new stories from Anna Tambour/Simon Brown and Laura E. Goodin.
When you purchase this ebook issue you will receive:
an ebook in Kindle-compatible mobi format

a DRM-free ePub (compatible with iPhone/iPad, Android devices, Kobo, Nook, and most other eReaders)
---
March 2017
the new novel
from infinity plus
---
November 2016
"The Dog Who'd Been Dead"
in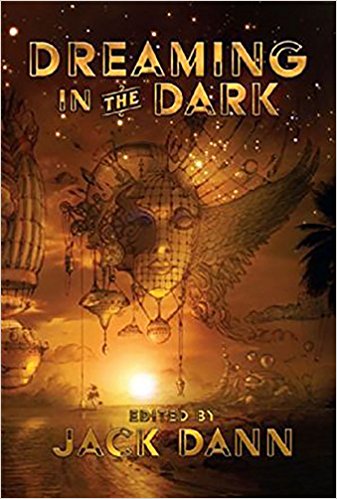 from PS Publishing
---
December 2015
from Cheeky Frawg Books
the e-edition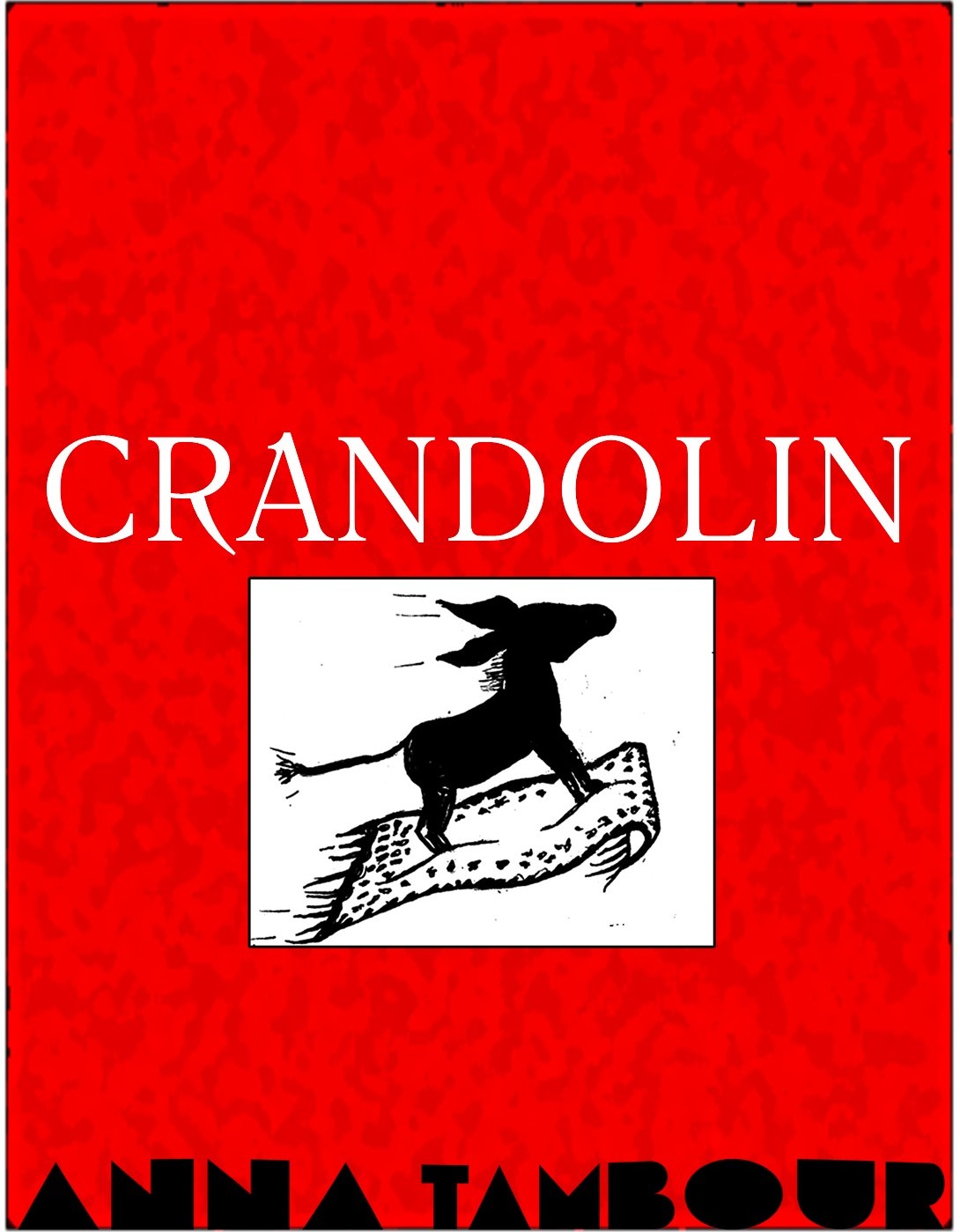 shortlisted for the 2013
World Fantasy Award
---
Anna Tambour is a rogue punk-prophetess whose writings not only stray from the beaten path; some of them are so far out there that you can hear the distant drums of strange story-tribes being awakened by her prose. - I O'Reilly, British Fantasy Society
---
Books by A.T.
& Publications with Tambour stories &
Online stories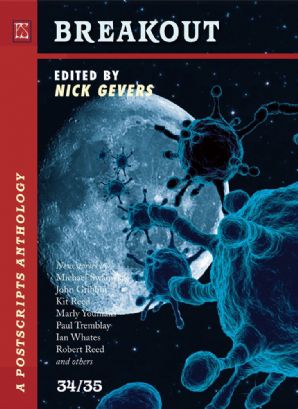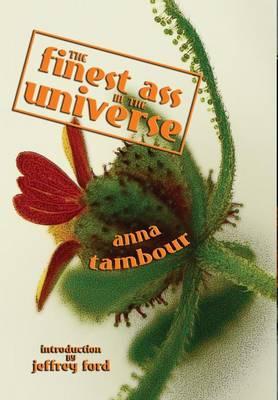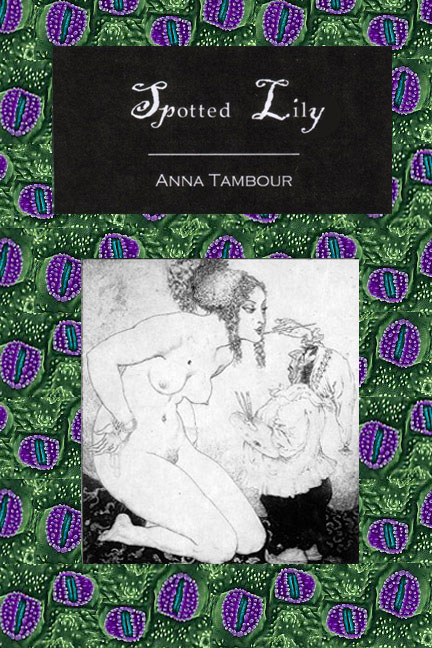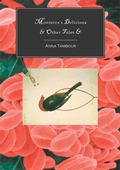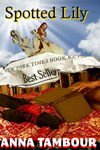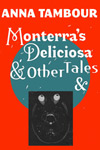 ---
2015
August release:
from Ticonderoga Publications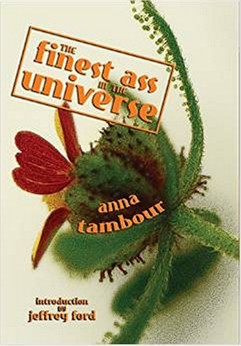 The Finest Ass in the Universe with an Introduction by Jeffrey Ford

Elation, compulsion, exploration, love and exquisitely timed bullying, a lascivious oyster, a man called Eggplant, the dangers of smelling like honey pudding, the enticement of innocent toadlets, the unending day of deadness. The daughter of a part-time magician and a Las Vegas showgirl turns to science, destiny points a young man to brassiere design, suddenly orphaned siblings try to protect their most vulnerable, fortunes craze in neighbourhoods living cheek-by-jowl. Unintendeds abound, as life cavorts in all its unclassifiable contrariness.

"The Finest Ass in the Universe

is a ventriloquist's delight, invoking a multitude of voices, places, and styles ? whimsy as sly and telling as the snarky poetry of Lewis Carroll, beauty you won't soon forget, horror that will leave you helpless with laughter ? yet one master chef made the whole banquet. (Listen between the lines, to hear the underlying song.)"


–

Faren Miller,

Locus Magazine


"It would be inaccurate to say each story in

The Finest Ass in the Universe takes your hand and pulls you into its world. Rather, each story dunks you headlong into the vortex of its world ... It is unlike anything I have read before."
– Cecilia Quirk, The Melbourne Review of Books

"Tambour is one of those writers who writes carefully and exquisitely and slowly ... To have twenty six-short stories collected in one place (including five originals) is seriously exciting."

– Alexandra Pierce, Aurora Australis, Tor.com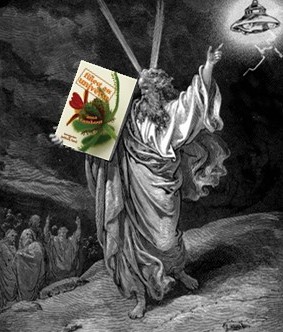 and unlike tablets, the hardback has

flaps
---
Newest Release
"Curse of the Mummy Paper"
in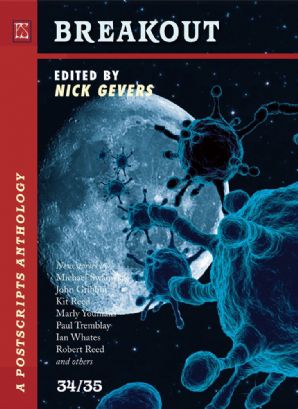 Postscripts #34/35 Breakout

An anthology

edited by Nick Gevers

from

PS Publishing
---
"The Gun Between the Veryush
and the Cloud Mothers"
in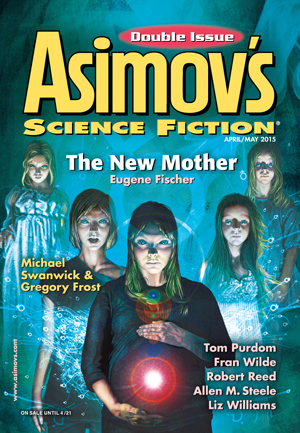 Asimov's Science Fiction

April/May 2015
---
"Wiseman's Terror Tales"
in
from Jurrasic London
(All proceeds go to support UK charity Mosac)
---
2014

"Ahem," said Moses.

"The Old Testacles"

a short story in

The Cascadia Subduction Zone

---
—Free to Read at Tor.com—
"The Walking-Stick Forest"
a short story
The gorgeous painting is by Karla Ortiz.
See more of her artwork here.
The Art Director is Irene Gallo.
This short story was acquired and edited for Tor.com by consulting editor Ellen Datlow.
I wrote the "The Walking-Stick Forest" for Ellen, who has not only given me the most inspiring rejections but has been the best guide any writer could dream of.
---
2013
"Bowfin Island"
in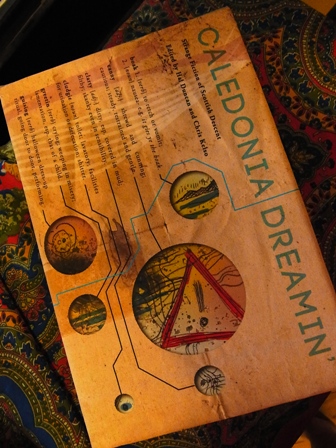 from Eibonvale Press
Caledonian Dreamin'
Strange Fiction of Scottish Descent
edited by Hal Duncan and Chris Kelso
"There just isn't an English word to conjure up the specific mode of gutted thwartedness that is the sickening sensation of being scunnert."
- Hal Duncan
Every library, public and private as the little room, should have this fascinating and playful collection.
---
"Marks and Coconuts"
(my paean to parrots)
in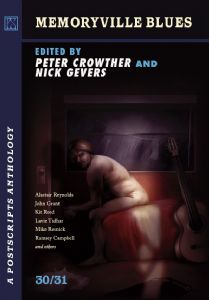 from PS Publishing
Postscripts #30/31 Memoryville Blues edited by Peter Crowther & Nick Gevers
---
"The Dog Who Wished He'd Never Heard of Lovecraft"
reprinted from
Lovecraft eZine #13, April 2012
in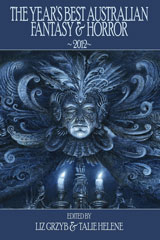 from Ticonderoga Publications
The Year's Best Australian Fantasy & Horror 2012 edited by Liz Grzyb and Talie Helene
---
CRANDOLIN

shortlisted for the 2013

World Fantasy Award

"With the appearance of her new novel,

Crandolin

, she will surely register Richter-powerful on the delighted synapses of all patrons of weird, funny fabulism ... But what's really central to Tambour's tale is the romance of food." —Paul Di Filippo, Review, Locus Magazine "By turns lyrical and absurdist, whimsical and elegantly true,

Crandolin

is unlike any novel you will ever have read. Anna Tambour is brilliant, a true original."
—Lucius Shepard "Most of all, this book is completely original. And how many times do you find a book like that? I read a few hundred of the blasted things a year, and even I only encounter one or two really, really unique books on a good year. If I don't read another book as original, whimsical, witty and wondrous as this all year, it will still have been a very good year. Heck, a very good decade." -Jayaprakash Satyamurthy, Review, Aaahfooey "At heart

Crandolin

is a rich confectionery, a tapestry woven out of dreams and nightmares, an Arabian Nights tale for the twenty first century with Tambour as
Scheherazade, lulling us with her mellifuous voice and artistry. I loved it, and didn't want it to end." —Peter Tennant, Review, Black Static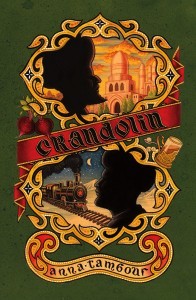 Published by Chomu Press, 2012 (ppb), 2014 (hardback) Cover design and artwork by Christopher Conn Askew

Cartoon

"Borscht!" by Kathleen Jennings

Internal design and illustrations by Anna Tambour

(Note: As of May 2015, these editions are out-of-print.)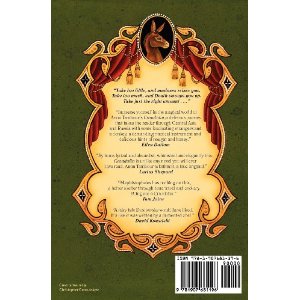 ---
More Magazines and Anthologies with A.T.'s Short Stories

"She writes so far left field that you need binoculars to see her." - Girlie Jones, Not if You Were the Last Short Story on Earth

2013

"God" and "Mother Hubbard's Cupboard"

in
Missing Links and Secret Histories: A Selection of Wikipedia Entries from Across the Known Multiverse
edited
by L. Timmel Duchamp
published by Aqueduct Press
---
2012
"King Wolf"
in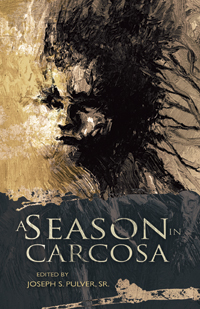 A Season in Carcosa

edited

by

Joseph S. Pulver Sr. published by Miskatonic River Press

with more by

Joel Lane, Simon Strantzas, Don Webb, Daniel Mills, Gary McMahon, Ann K. Schwader, Cate Gardner, Edward Morris, Richard Gavin, Gemma Files, Joseph S. Pulver, Sr., Kristin Prevallet, Richard A. Lupoff, Michael Kelly, Cody Goodfellow, John Langan, Pearce Hansen, Laird Barron, Robin Spriggs, and Allyson Bird Free shipping worldwide from

T

he Book Depository
---
"How Galligaskins Sloughed the Scourge"
in
Bloody Fabulous: stories

of

fantasy

and

fashion

edited

by Ekaterina Sedia published by Prime Books

with more stories by

Holly Black, Richard Bowes, Genevieve Valentine, Sandra McDonald, Sharon Mock, Zen Cho, Kelly Link, Shirin Dubbin, Die Booth, Rachel Swirsky, Maria V. Snyder, Nick Mamatas, and John Chu
---
"Murder at the Tip"
in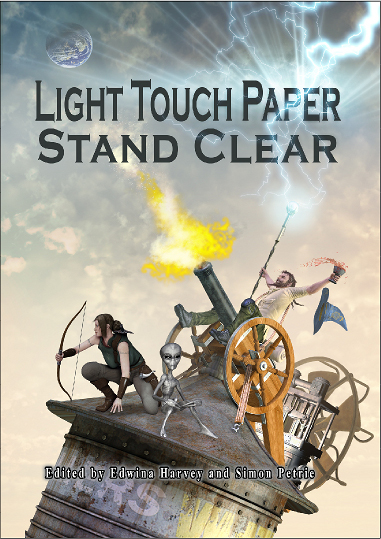 Light Touch Paper - Stand Clear

edited

by Edwina Harvey and Simon Petrie

published by Peggie Bright Books

with more stories by

Joanne Anderton, Adam Browne, Sue Bursztynski, Brenda Cooper, Katherine Cummings, Thoraiya Dyer, Kathleen Jennings, Dave Luckett, Ian McHugh, Sean McMullen, Ripley Patton, Rob Porteous
---
The Dog Who Wished He'd Never Heard of Lovecraft

Free to read, and/or download the audio version read by Bruce L. Priddy

in Lovecraft eZine #13, April 2012

edited & published by Mike Davis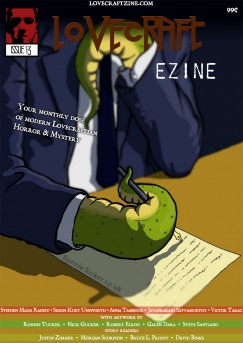 ---
more free-to-reads:

from

Phantasmagorium #1

Decemberish 2011

edited by Laird Barron

"Cardoons!"

a terrifying tale of veg and WARNINGs

Read

Cardoons!

online here
---
"The Oyster and Alice O."
in
FLURB
a Webzine of Astonishing Tales Issue #12 "Fall–Winter" 2011
edited and illustrated (in paintings and photographs) by Rudy Rucker.
---
2011

New e-editions from infinity plus

"Tambour could be called an infinity plus 'discovery' ... Monterra's Deliciosa is a delicious collection of often startling and outrageous tales."

– Paul F. Cockburn, Interzone, May-June 2011 "I have particularly enjoyed Monterra's fable, and have read it to my pigs Alice, Ferdinand and Isabella, who also appreciated its humour and scope."
–Tom Jaine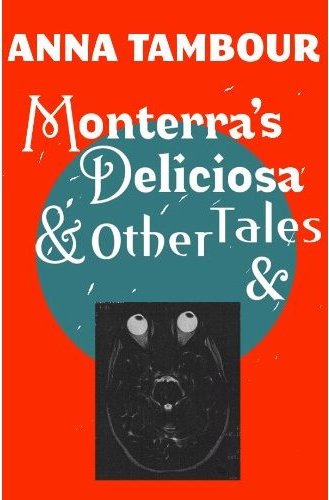 This edition includes a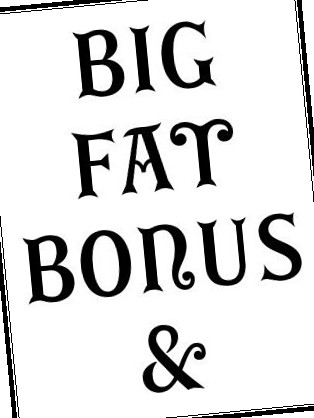 ---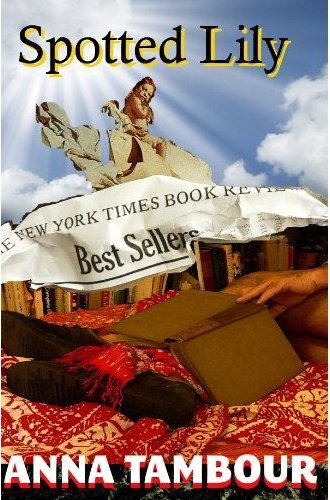 Even this infinity plus e-dition includes never-before-seen additives
---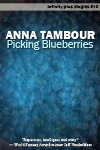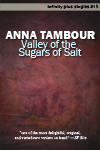 Infinity Plus Singles #10 and #15
---
2010
Sprawl
edited by
Alisa Krasnostein
Published by Twelfth Planet Press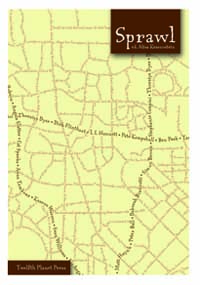 "Gnawer of the Moon Seeks Summit of Paradise"
---
Andromeda Spaceways Inflight Magazine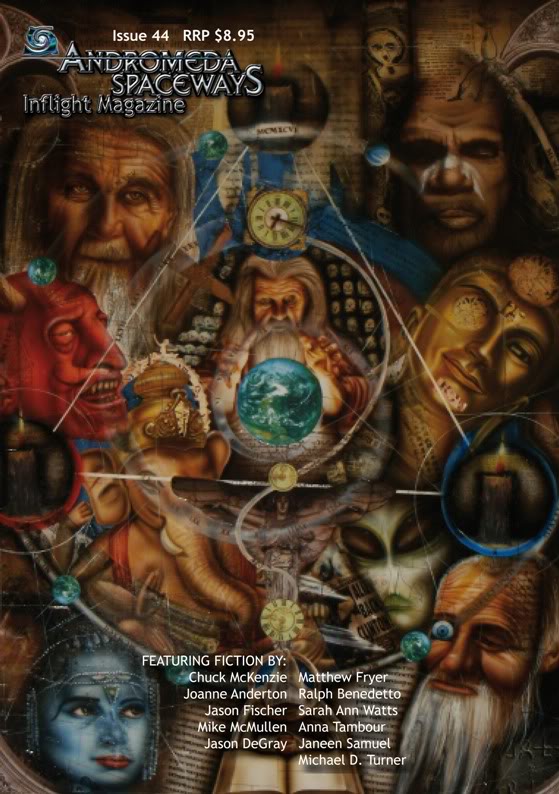 in #44, the cover story
"The Eye of Nostradamus Summit"
(cover art by Marc McBride)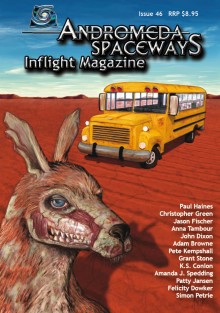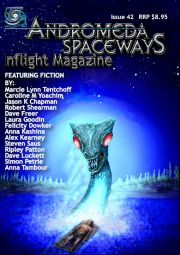 in #46
"How Galligaskins Sloughed the Scourge"
in #42
"The Arms of Love and Death"
---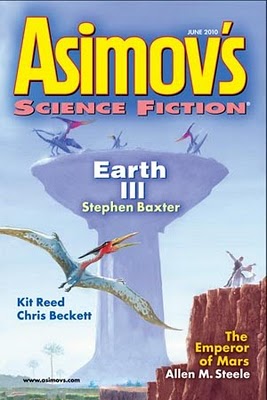 June 2010
"Dreadnought Neptune"
---
2009
Lovecraft Unbound
edited by
Ellen Datlow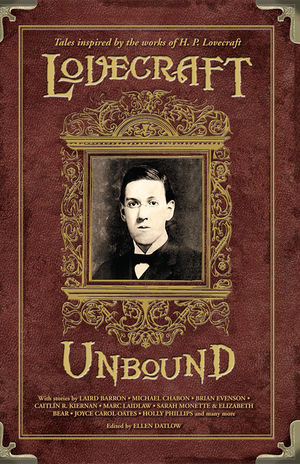 "Sincerely, Petrified"
---
2008
The Del Rey Book of Science Fiction and Fantasy: Sixteen Original Works by Speculative Fiction's Finest Voices
edited by
Ellen Datlow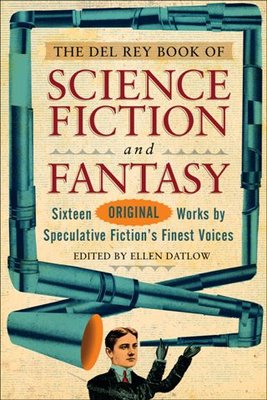 "Gladiolus Exposed"
---
Paper Cities: An Anthology of Urban Fantasy
edited by
Ekaterina Sedia
Published by Senses Five Press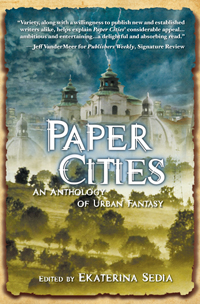 "The Age of Fish, Post-flowers"
---
Year's Best Australian Science Fiction & Fantasy, Volume 4
edited by
Bill Congreve & Michelle Marquardt
Published by MirrorDanse Books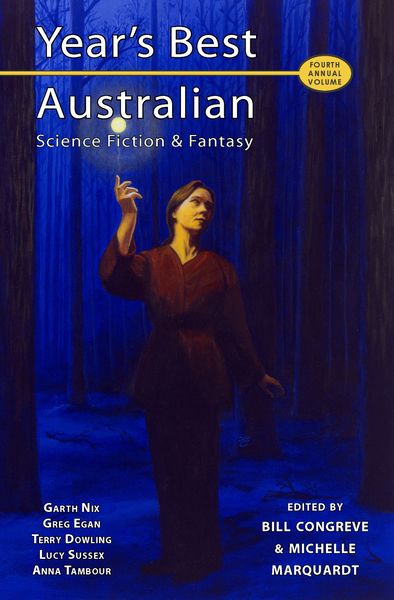 "The Jeweller of Second-hand Roe"
---
Scary Food: A Compendium of Gastronomic Atrocity
edited by
Cat Sparks
Published by Agog! Press
"Tasty Morsels"
& other stories
---
2007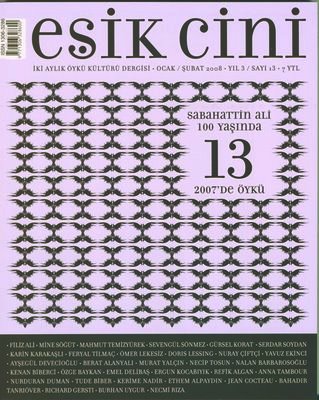 EŞİK CİNİ 13 Two stories (The tiger and the mice & Sweat, Joy, and Thunderation) and an interview,

translated into Turkish by Nurduran Duman

Eþik Cini means 'Elf of Sills'
---
The Workers' Paradise
edited by
Russell B. Farr and Nick Evans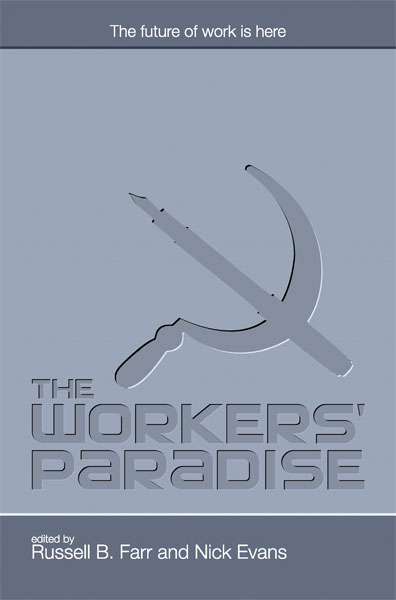 "Seahoney"
---
Subterranean #7
edited by Ellen Datlow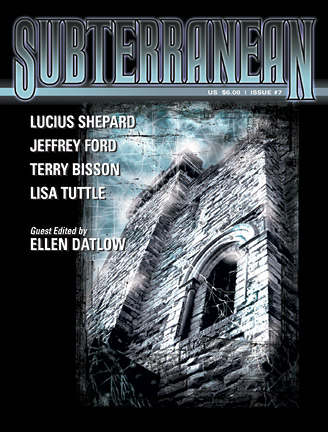 "The Jeweller of Second-hand Roe"
Aurealis Award, Horror Short Story
---
Logorrhea: Good Words Make Good Stories
edited by John Klima
Order here or ask for it at your bookstore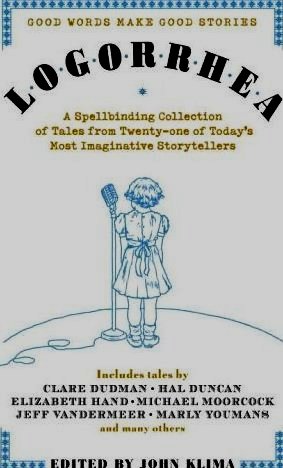 "Pococurante"
---
Interfictions: An Anthology of Interstitial Writing
edited by
Delia Sherman and Theodora Goss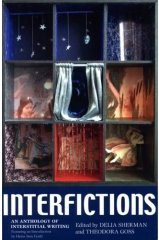 "The Shoe in SHOES' Window"
---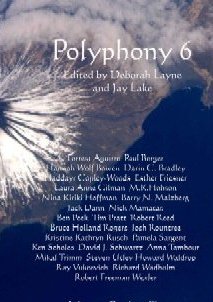 "The Syncopation Streak"
Polyphony 6
edited by Deborah Layne and Jay Lake
---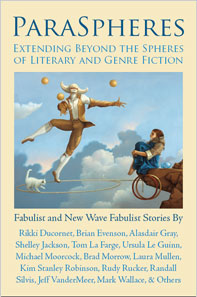 "The Beginnings, Endings, and Middles Ball"
Read it in Omnidawn's free sampler
ParaSpheres:
Fabulist and New Wave Fabulist Stories
edited by
Rusty Morrison & Ken Keegan
---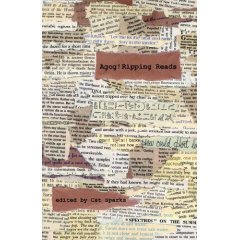 "See Here, See There"
Agog! Ripping Reads
edited by Cat Sparks
---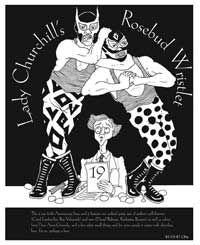 "The Slime: A love story"
Lady Churchill's Rosebud Wristlet No. 19
edited by Gavin Grant and Kelly Link
---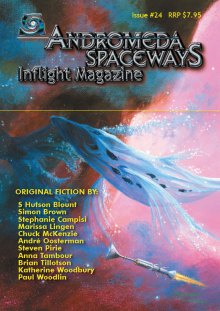 "The Cat Story"
Andromeda Spaceways, #24
edited by Edwina Harvey
---
"There is No Rice Pudding in the Sea"
Fantasy Magazine, #3
edited by Sean Wallace
---
in Mythic Delirium
edited by Mike Allen
a poem: "Trapped Words"
Hear it read by Alistair Rennie
---
A Novel and a Collection by A.T.
A Locus Recommended Reading List Selection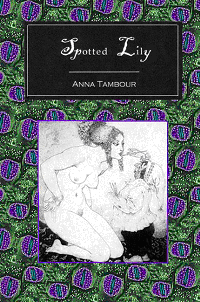 His eyelashes fluttered. 'Oh dearie me. You asked, and I'm telling you how it is. I never lie.'
I shot him a look that would pierce most people of my acquaintance.
He looked blandly back. However, he

seemed

truthful.
Angela Pendergast, escapee from the Australian bush, grew up with the smell of hot mutton fat in her hair, the thought of her teeth crunching a cold Tim Tam chocolate biscuit -- the height of decadent frivolity.

Now, though her tastes have grown and she knows absolutely what she wants, her life is embarrassingly stuck.

So when the Devil drops into her bedroom in her sharehouse in inner-city Sydney with a contract in hand, she signs.

He's got only a Hell's week to fulfil his side, but in the meantime he must chaperone her -- or is it the other way around?

---
The SF Site: Featured Review by Rich Horton

"...a wicked, thoroughly unpredictable romp . . . Spotted Lily might just be a particularly inventive comic take on wish-fulfillment, but soon enough it strays far from the beaten path...a dizzying but delightful journey through old myths and modern chaos, turning Faust and Pygmalion on their ear as it cuts its own path toward something like self-knowledge."

-

Faren Miller, Locus


"

I hate giving away the story, but allow me to say that this novel is not going where you think it is....

teaming with genuine wit and humor... excellent writing...One thing I'm sure of is that it should be required reading for all those who go into writing fiction with dreams of great remuneration and fame. If it were, Tambour would already be both wealthy and famous."

-

Jeffrey Ford, 14theditch

"One of the things I liked most about this book was that it was so difficult to tell where it was going...the book is so well written that for a lot of the time you don't actually notice that it has a supernatural element to it."

-

Cheryl Morgan, Emerald City

"It's passionate, it's intense, it's profoundly human and humane and honest, and, when it comes down to it, a hell of a read.

I was sitting up late into the night to finish it. It's that good."

-

Keith Brooke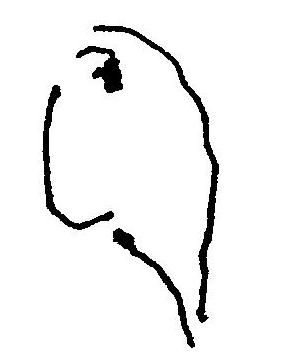 "This shocker . . . may well strike some
like a bracing tonic and others like something
a lot less palatable."
PublishersWeekly
Anna Tambour, on the strength of Spotted Lily and her earlier story collection, Monterra's Deliciosa & Other Tales &, is one of the most delightful, original, and varied new writers on hand.
- Rich Horton
---
Perhaps you would like to read
Chapter One
---



Published by

Prime Books


Cover art for Spotted Lily:
The Artist

by Norman Lindsay

(Australian) c.1921,

copyright ©

Lin Bloomfield


Stomates on scouring rush,

electron microscope view

,

copyright

© Dennis Kunkel Microscopy, Inc.
Book Design: Anna Tambour
---
and
another
Locus

Recommended Reading List Selection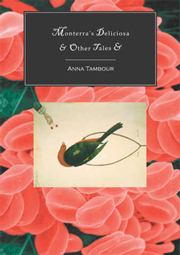 M
onterra's
D

eliciosa
&
O

ther
T
ales
&
Introduction by Keith Brooke
---
Table of Contents
---
Temptation, indulgence, exploration and shortcuts. Love and compulsion. An ocean in Kansas, the Magic Lino, the real story behind the one told by Robert Louis Stevenson, a chef dying of ennui, gathering bluebirds, paying with candywrap. And the greatest story ever told -- by Asher E. Treat, of course. The glorious chaos of singing, prancing, perfumed and stinking, the dead and the busy, tragic and achingly otherwise--life itself.
---
"A winning, offbeat sensibility is at work in the 31 stories and poems that make up Tambour's first fiction collection, finding the lighter side of potentially sober themes and giving humanist spins to scientific ideas. Certain tales show an exotic spirit that puts them squarely in the magic realist tradition, while others reflect self-consciousness about the craft of writing. All but a handful of these stories are original to the volume, which makes a fine introduction
to a writer little known . . ."
- Publishers Weekly

"

Monterra's Deliciosa & Other Tales &

could never be mistaken for ordinary genre fiction ...don't imagine this as high falutin' 'lit'rature' accessible only to people with advanced degrees. Anyone with a taste for beauty, audacity, sensuality, and wit can find much to enjoy here."
-
Faren Miller,
Locus

---
What about Medlars?
I admit it.
These venerable individualists (and I've known many personally) have charmed me ― so much so that they star in "Valley of the Sugars of Salt" and have managed to shove themselves into cameo roles in a couple of other stories here.
---
The
virtuous medlar circle
thoroughly bletted
---
Guest Features
Turcotte's Battle
by Laura E. Goodin
The Fortunes of Mrs. Yu
by Charles Tan
Previous Features...
---
More Irresistibles
Mo
re
in The Cellar
. . .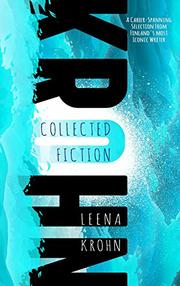 Leena Krohn: Collected Fiction (two volumes)
Why 'youse' deserves its place in Australia's national dictionary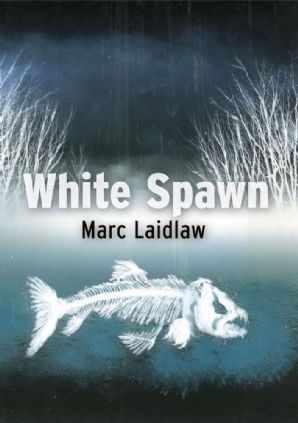 White Spawn
by Marc Laidlaw
Kale can be so dominating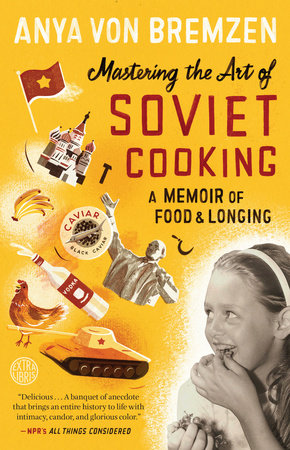 I highly recommend this memoir / slice of history served with erudition, wit, and humour honed by places and times:
Mastering the Art of Soviet Cooking: A Memoir of Food & Longing
b
y by Anya von Bremzen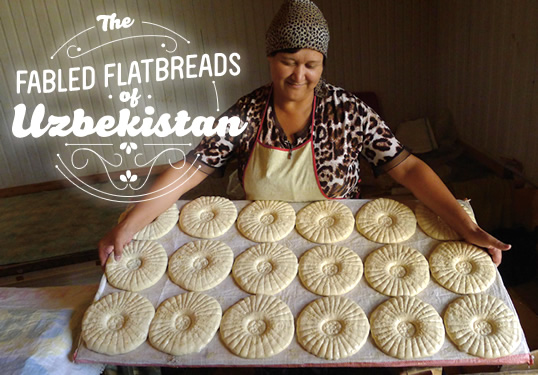 The
Fabled Flatbreads of Uzbekistan
written and photographed by Eric Hansen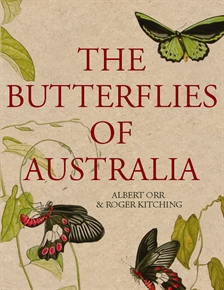 The Butterflies of Australia

by Albert Orr & Roger Kitching

with exquisite illustrations by Orr

READ MY REVIEW

Book of the Month: Slugs of Britain and Ireland

"Slugs have a bad press."

– Margaret Marks

oo Frontiers for Young Minds

"Science edited for kids, by kids"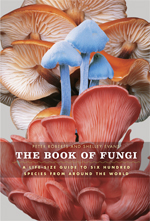 The Book of Fungi
by Peter Roberts and Shelley Evans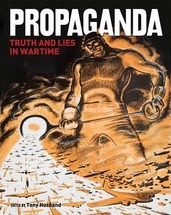 Propaganda: Truth and lies in wartime
edited by Tony Husband
5 Things to do with a Buddha's hand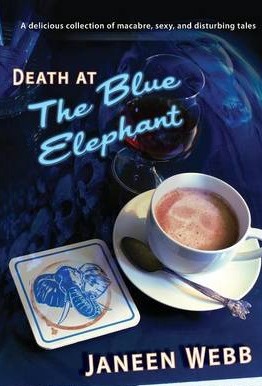 Death at the Blue Elephant
by Janeen Webb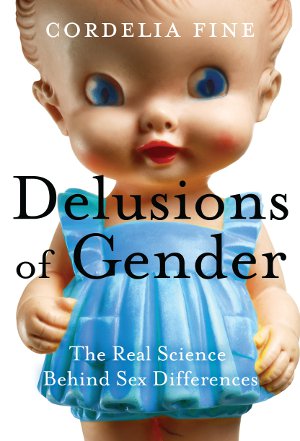 Delusions of Gender
The Real Science of Sex Differences
by Cordelia Fine
The hidden world of carnivorous fungi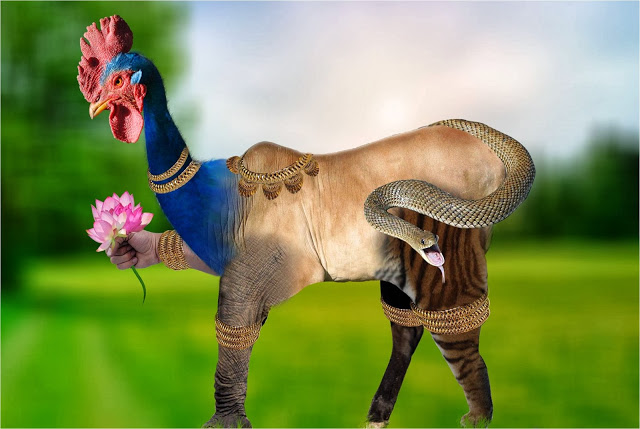 Just go and look
A Memory of Wind
by Rachel Swirsky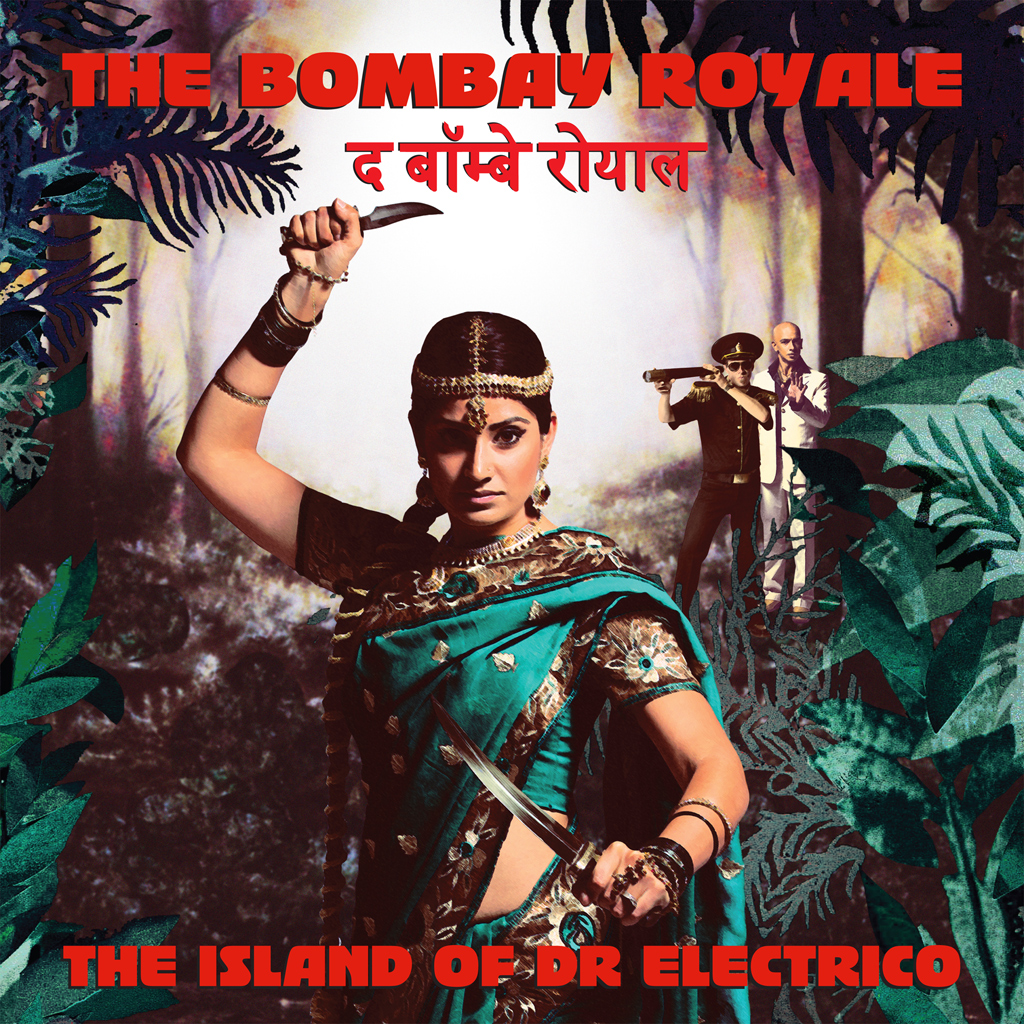 The Island of Dr Electrico
the new album from my favourite group, The Bombay Royale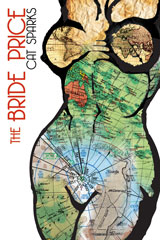 The Bride Price
by Cat Sparks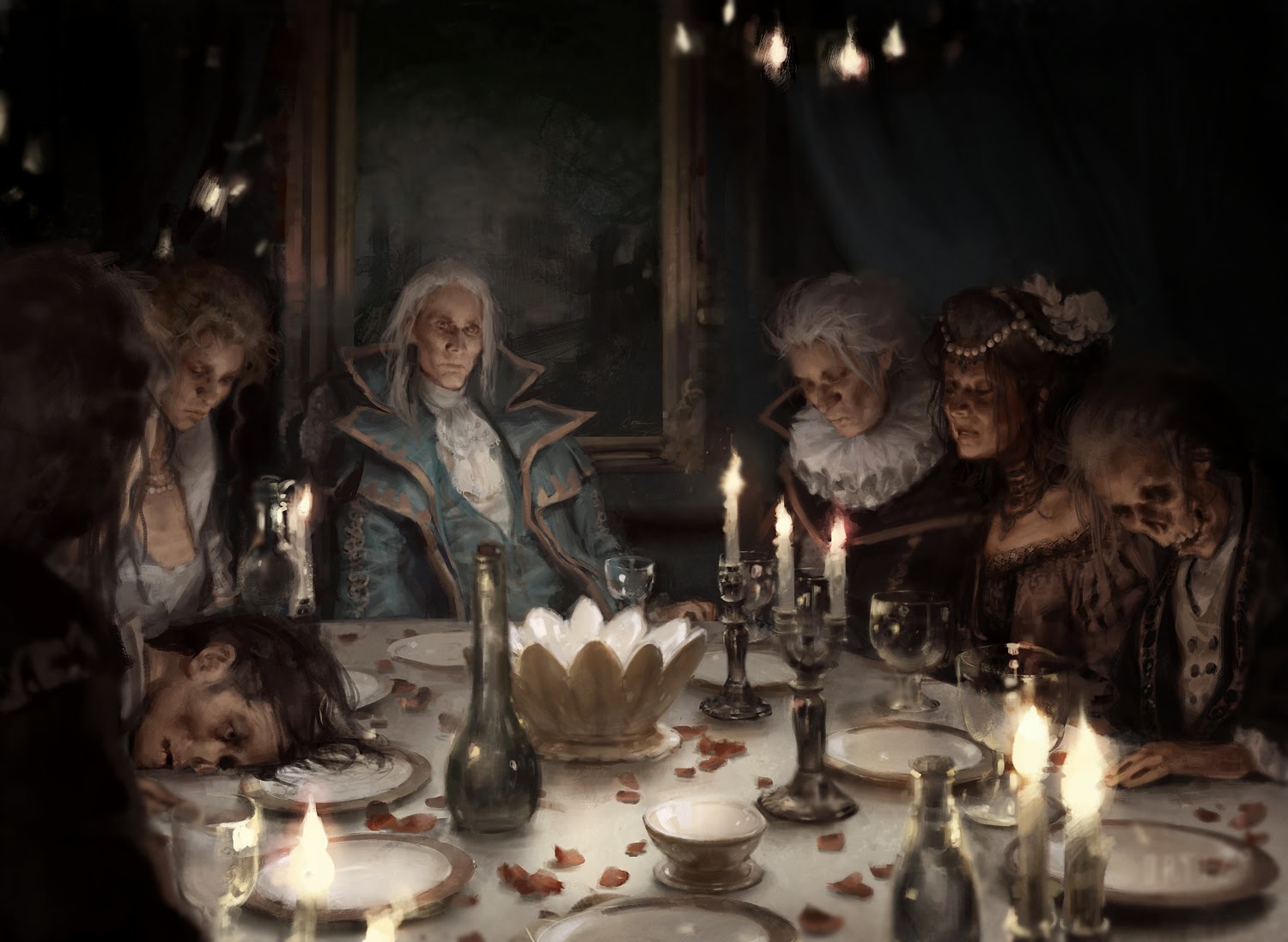 the art of Karla Ortiz
Bellweather
a short story by Marc Laidlaw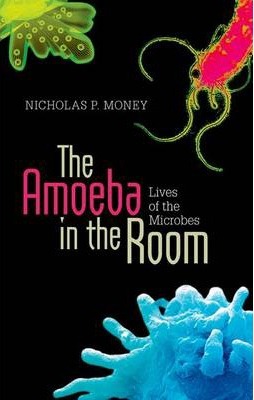 The Amoeba in the Room: Lives of the Microbes
by Nicholas P. Money
The Hidden World of Carnivorous Fungi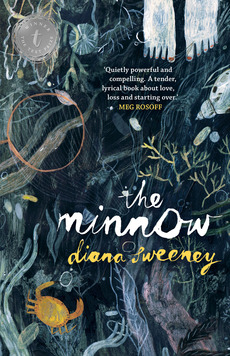 The Minnow
by Diana Sweeney
Human Strandings and the Role of the Xenobiologist
a short story by Thoraiya Dyer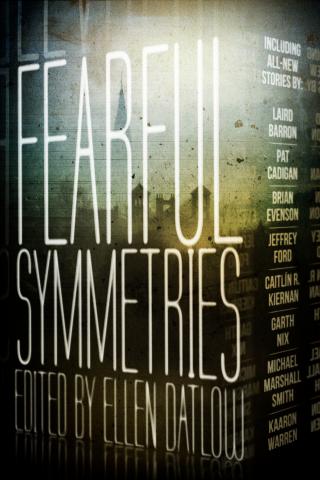 Fearful Symmetries
edited by Ellen Datlow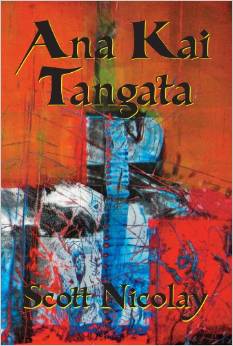 Ana Kai Tangata
by Scott Nicolay
"When streams are ripe and swelled with rain..."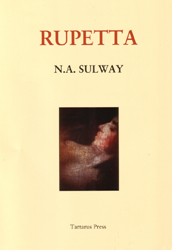 Rupetta
by Nike Sulway
Paul DiFilippo reviews Nathan Ballingrud
S.S.
a short story by Nathan Ballingrud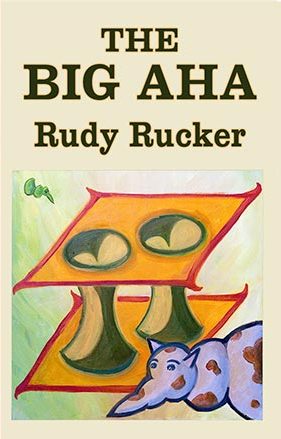 The Big Aha
by Rudy Rucker
Among the Thorns
a novelette by Veronica Schanoes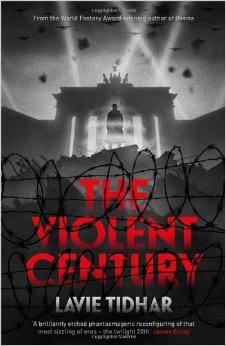 The Violent Century
by Lavie Tidhar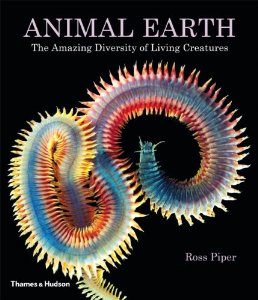 Animal Earth
by
Ross Piper
Semolina Ma'amoul
by Sawsan Abu Farha
Nari Kunjar: an unusual art form
by Sirimavo Ediriweera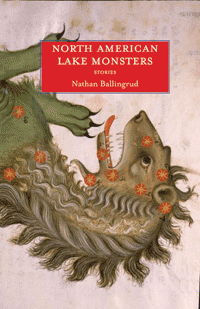 North American Lake Monsters

by Nathan Ballingrud

Vivien Maier's photographs "Quite possibly the most important street photographer of the 20th century was a 1950s children's nanny who kept herself to herself and never showed a single one of her photographs to anyone."

Ice Age for Indian Scholarship

by Apoorvanand

America's Most Surprising Banned Books

by Theunis Bates & Lauren Hansen

Marvel at the creations of

illusionist/photographer Chema Madoz The Sound of a Tree Falling

by Tarabai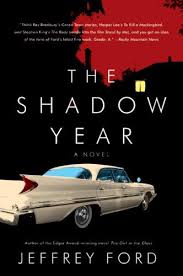 The Shadow Year
by Jeffrey Ford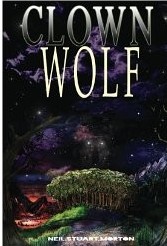 Clown Wolf by Neil Stuart Morton
Cow Dung Paper by Nimaipandit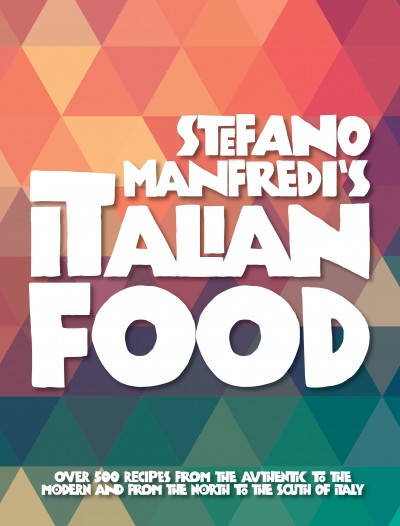 Stefano Manfredi's Italian Food: Over 500 recipes from the authentic to the modern and from the north to the south of Italy
Manfredi is one of my favourite people, and his writing about food is the best writing there is, up there with the great Claudia Roden, because to him also, food is part of life, history, place.
My story "Valley of the Sugars of Salt" is dedicated to him.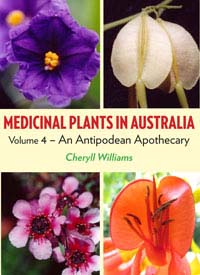 Medicinal Plants in Australia - Volume 4 - An Antipodean Apothecary by Cheryll Williams

I highly recommend all four volumes of this superbly illustrated and exhaustively researched series. These are wonderfully fat books, beautifully produced books, packed with trustable information and fascinating curiosities on every page.

m to us.

Heterodontus Portusjacksoni N Not just a girl PPinterest, "Lifestyle" and Walter Benjamin

waWa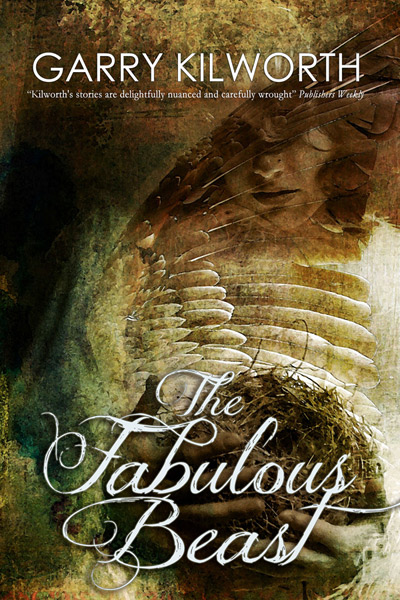 The Fabulous Beast
by
by Garry Kilworth
by
The Folly of the World
by Jesse Bullington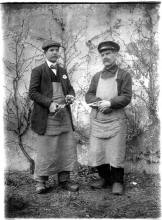 Murs à Pêches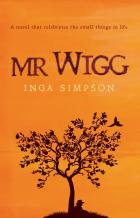 Mr Wigg
by Inga Simpson
The Hyena Stories
Translated from the Urdu by Matt Reeck and Aftab Ahmad
Introduction by Sayyid Muhammad Ashraf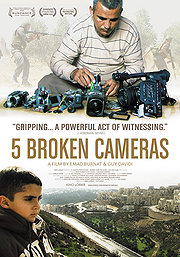 5

5 Broken Cameras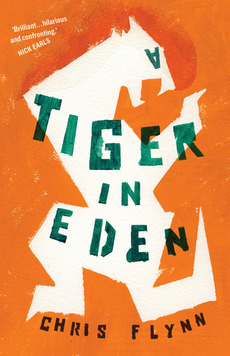 A Tiger in Eden
by Chris Flynn
The Unseen Photographs of a Legend that Never Was
---
celebrating
~ C.C. Askew ~
Extraordinariest
The Art of Christopher Conn Askew
"His work challenges my descriptive abilities"
---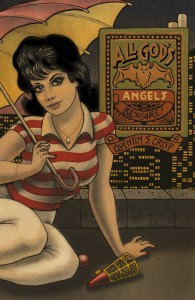 On "Unlikeable Characters" CCreeping Geezerdom'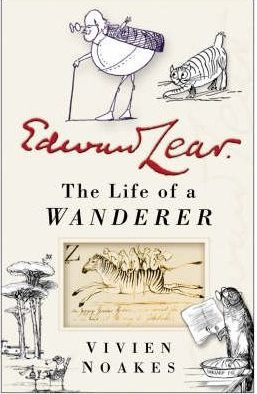 Jane and the Roadspidere
Theatre of the Gastronomic Absurd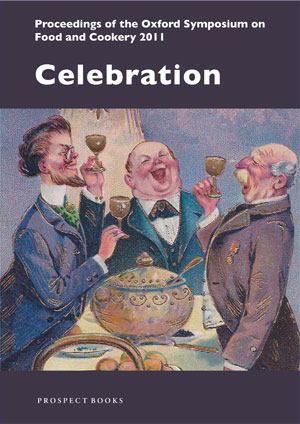 Beet me up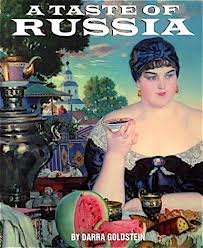 Museum of Soviet Arcade Games<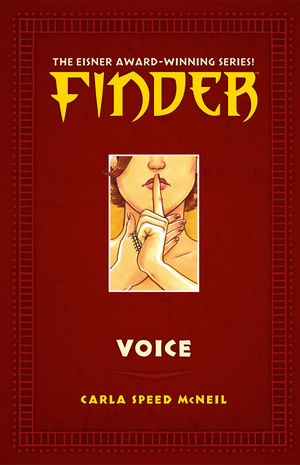 "Salicornia maritima

and I go way back"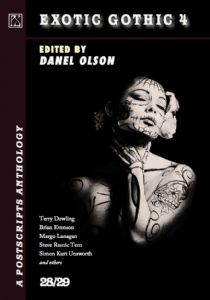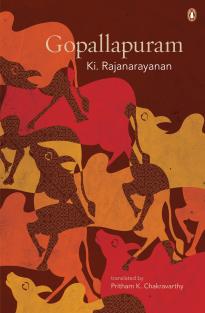 Gopallapuram
by Ki. Rajanarayanan
translated by Pritham K. Chakravarthy
=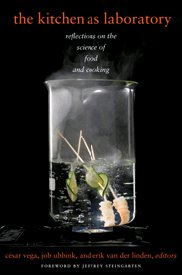 The Kitchen as Laboratory
: Reflections on the Science of Food and Cooking

e
dited by Cesar Vega, Job Ubbink, & Erik van der Linden
Leng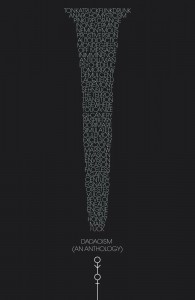 Dadaoism (an anthology)

edited by Justin Isis

&

Quentin S. Crisp

s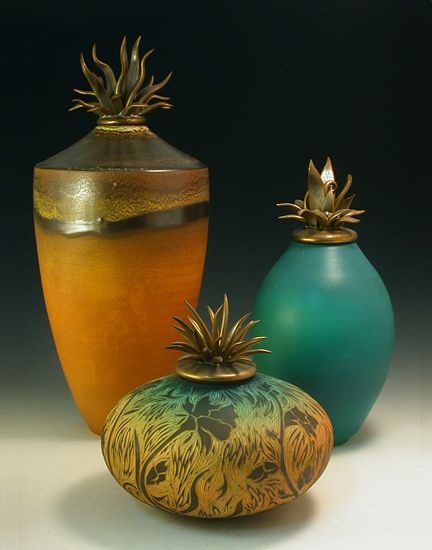 Porcelain vases - Botanicals by Natalie Blake
l
by Keith Brooke -
One novel, two titles (Harmony in North America, alt.human elsewhere)
Koumiss
"What did you say? Hay! What did you say? Nothing? Oh, it's alright"
Cryptic creatures: The art of camouflage
How easily happiness begins by dicing onionsA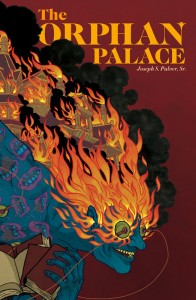 Dangerous Lingerie and Other Mid East Street Stories the Spook the West

The secret aesthetic code of Chômu Pressu

The sandals monument

he e Navel gazing

Dir

Watch an ant colony take up residence inside a scanner over five years

he

The War of the Gnome and the Mountain Devil The nature of noise WWhen Suva had a Cinema Paradiso

m

Embrace an indie publisher! New vistas of irreality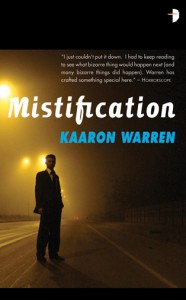 2Weird fiction tributes #1 by 2000 Ancient Tombs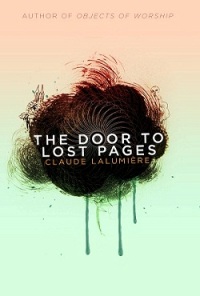 The First Museum on Turkish CoffeeTh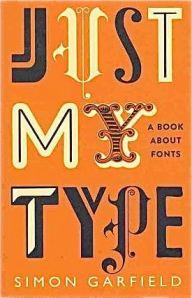 20 Cats as Fonts
---
Some Previous Guest features The Apprenticeship of
Isabetta di Pietro Cavazzi

by

L. Timmel Duchamp

Mama by

Bharatram Gaba

A Love Story

by A.C.E. Bauer

Terror Australis Incognito

by Leone Britt

Why Postmodernists Don't Climb Mountains

by Alistair Rennie

The Lowly Potato

by A.C.E. Bauer

The Multidimensional Topology of Department Stores

by Spencer Pate

Come Tomorrow

by Jayaprakash Sathyamurthy

(honorable mention, Best Horror of the Year volume three edited by Ellen Datlow)

T

erminós

by Dean Francis Alfar

Don't Turn Loose

&

Heat

by Ferris Gilli

Why I like Nudibranchs, marine slugs with Verve

by Hans Bertsch

The Lowly Potato


by

A.C.E. Bauer 3 Poems
by Robert DeGraaff
Elegy for Brussels Sprouts
Serial Killers
No Parking in Cambridge, Mass. The Apparatus

by Neil Williamson

Cat Flap

by Chuck McKenzie

CHARLES TAN

A Retrospective on Diseases for Sale

&

The chicken spits the cook

or

Charles Tan Talks

(an interviewish thing) A Stone to Mark My Passing

by Lee Battersby

On the Blindside

by Sonya Taaffe

Chaloupes

by A.C.E. Bauer

Four O'Clocks

by Ferris Gilli

Night of the Living Crickets

by Spencer Pate

Excreta, etc. by

Bharatram Gaba

Nobody Did Debris Like Jack Kirby

by Jamie Shanks

Oysters: A Few Words

by Alistair Rennie

&

A dead-guests-can't-say-no Featured Classic

THE HEAT AND BRIGHTNESS OF THE SUN "(including an experiment with the burning glass, that most boys have often tried

)"

by Sir Robert S. Ball